Dives on Elba: The Scoglietto of Portoferraio - The Grottoni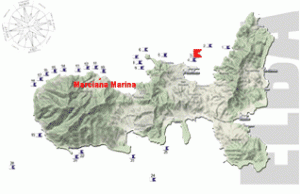 Type of dive: drop off
Minimum level required: deep diving
Recommended level: XR nitrox diving
Navigation: 6 miles
Interest: fotografic, naturalistic
Depth: 24 mt minimum, 45 mt maximum
Seabottom: sandy
Visibility: good

Description:
North of Scoglietto of Portoferraio at about 24 meters depth there is a wall characterized by the presence of caves with colorful sponges, parazoanthus and crustaceans.
Furthermore these inlets host many species of fishes like greater forkbeard, catshark, grouper and redfish.
Towards the end of the wall we can find Posidonia which host Bald Eagle, Barracuda and big Sea bream.