Dives on Elba: Bettolina Wreck Dive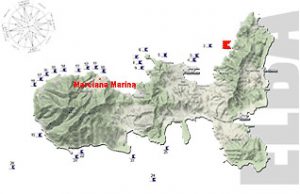 Type of dive: Wreck
Minimum level required: TRX normoxic
Recommended level: technical wreck diving
Navigation: 8 miles
Interest: fotografic
Depth: 52 mt minimum, 59 mt maximum
Seabottom: sandy
Visibility: discrete
Description
The wreck is about 1 mile east from Scoglietto of Portoferraio.
It is a cargo ship 50 meters long and 7 meters wide which carried concrete on the Piombino-Portoferraio route; the cause of the sink was probably the movement of the cargo during rough sea.
The wreck is in excellent condition lying on the seabed, the interesting points are the control cabin, the quarterdeck and the cargo hold.