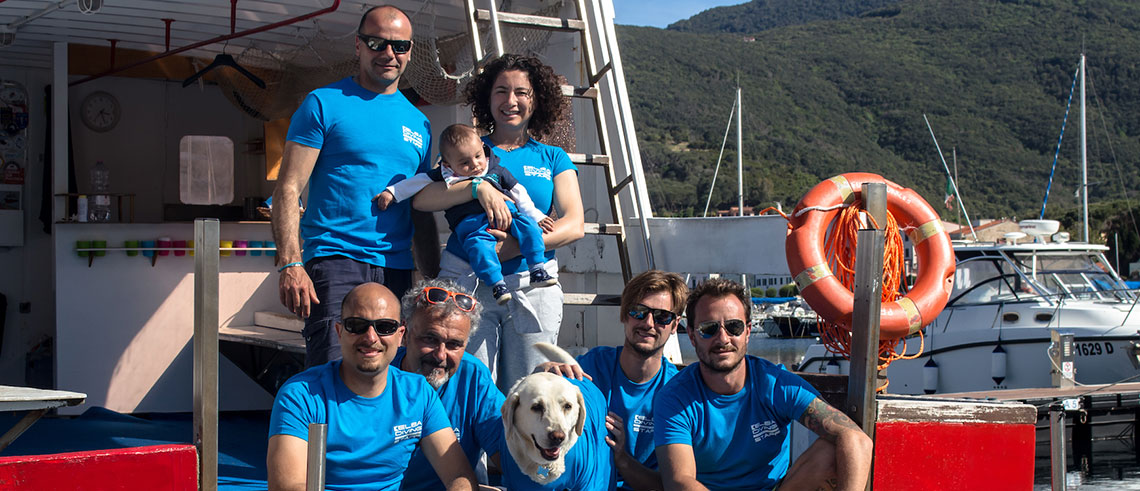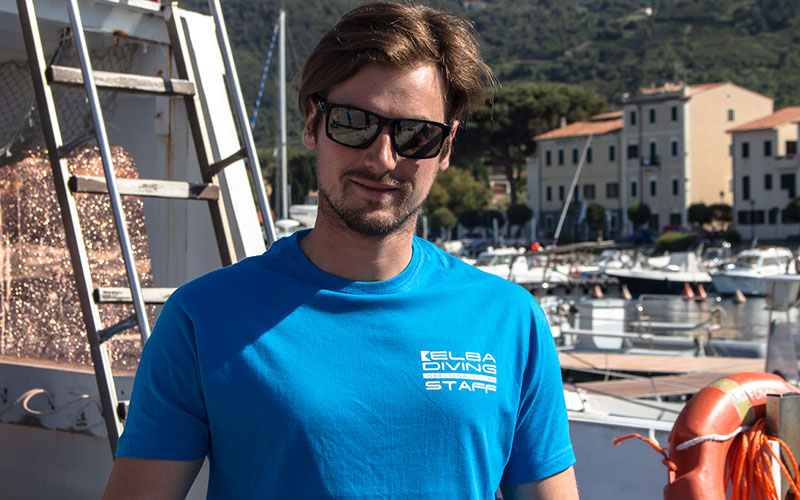 Mattia Boscari
Coming from the little lakes of Pianura Padana, the scuba instructor and freediving Mattia started working in our diving center this year. He is always in the front line when it comes to water, tanks and dives.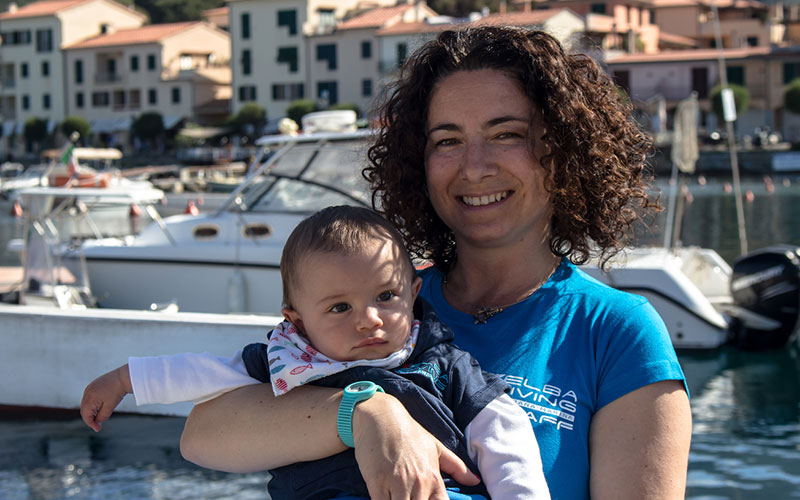 Irene Caldarera
Fabio's wife, she was born here in Marciana Marina, she knows everything of the island, she is an Environmental Guide for the Pianosa Park. Irene gives the best advice for the places to visit on the island.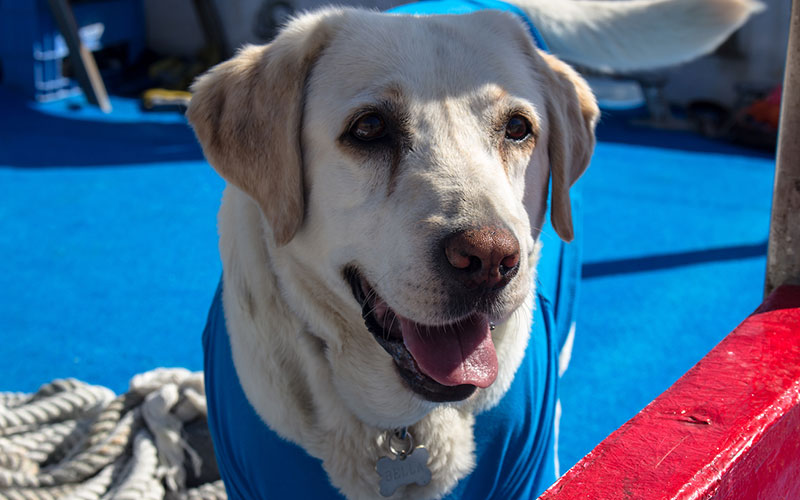 Bella
She is the Mascot of the Diving. Bella came to the Diving last year after many years at the pound; she loves cuddles and playing with the ball. Bella is the main attraction for the kids who come to visit us.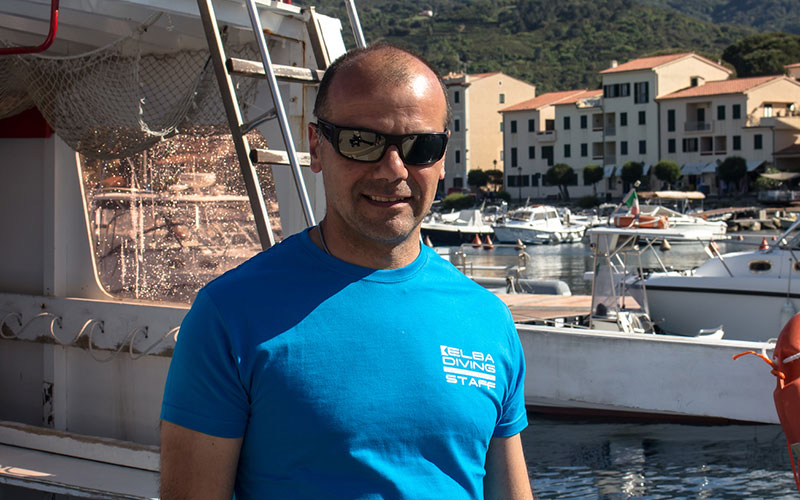 Fabio Agostinelli
Owner of the Diving since 2008, diver for over 30 years, he works in Italy and abroad as instructor and explorer, he participates in many explorative expeditions with the IANTD EXPEDITIONS. Fabio is a technical diver and ccr of experience, he knows all the procedures for wreck diving, he is a SSI Trainer for recreational and technical courses till the level Trimis Hypoxic. Fabio is an Environmental Guide for the Pianosa Park and he is authorized to guide all the dives in the Marine Protected Area.