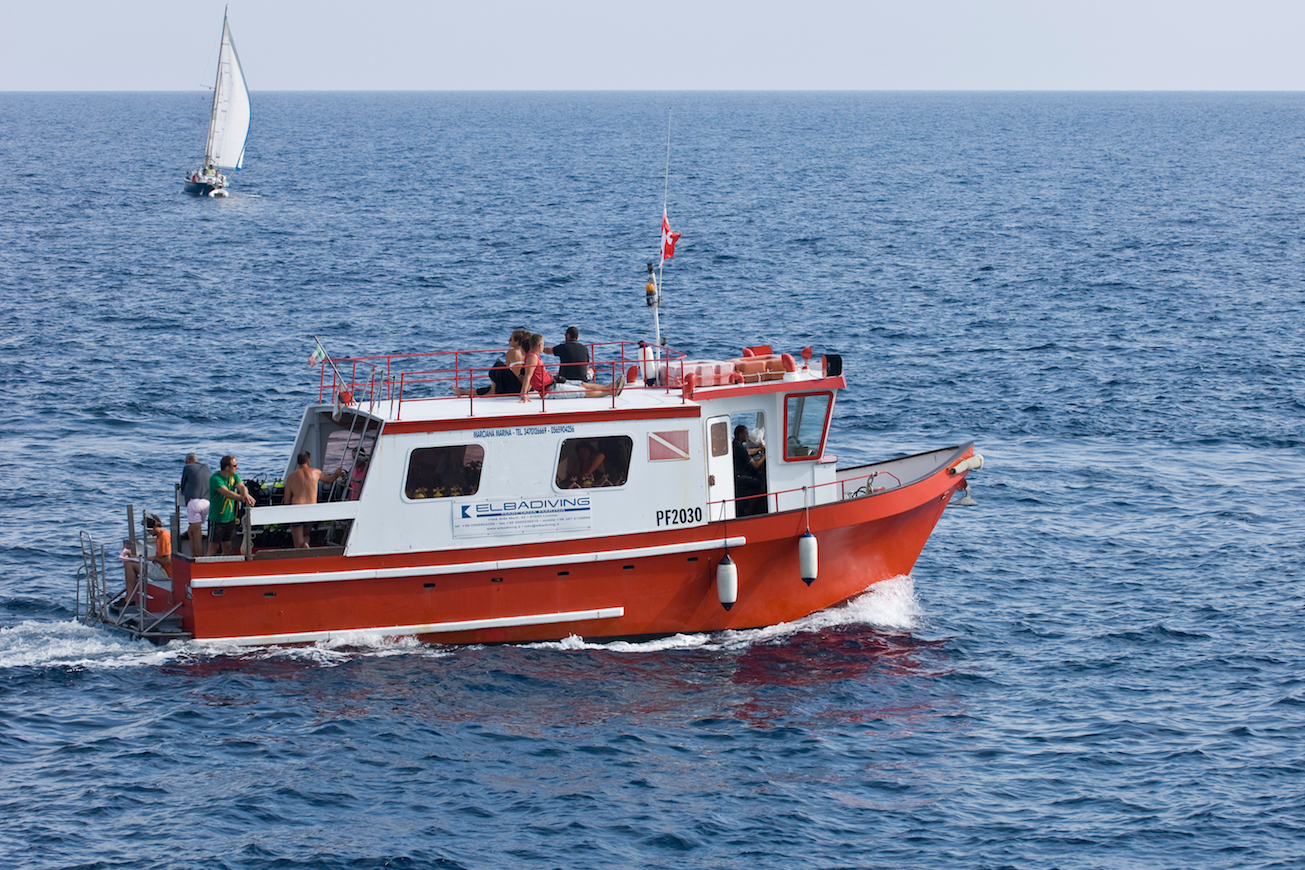 M/B Funny Bubbles, fiberglass ship of 14 meters fully covered, ideal for full-day trips, with a sunbathing area, a kitchen  and a bathroom.
Length: 14,60 mt.
Width: 4,10 mt.
DMV: 2 X 200 hp AIFO
Equipment: VHF, Depth finder, Gps, Electrical system 12 and 24 volt, safety features RINA, medical oxygen supply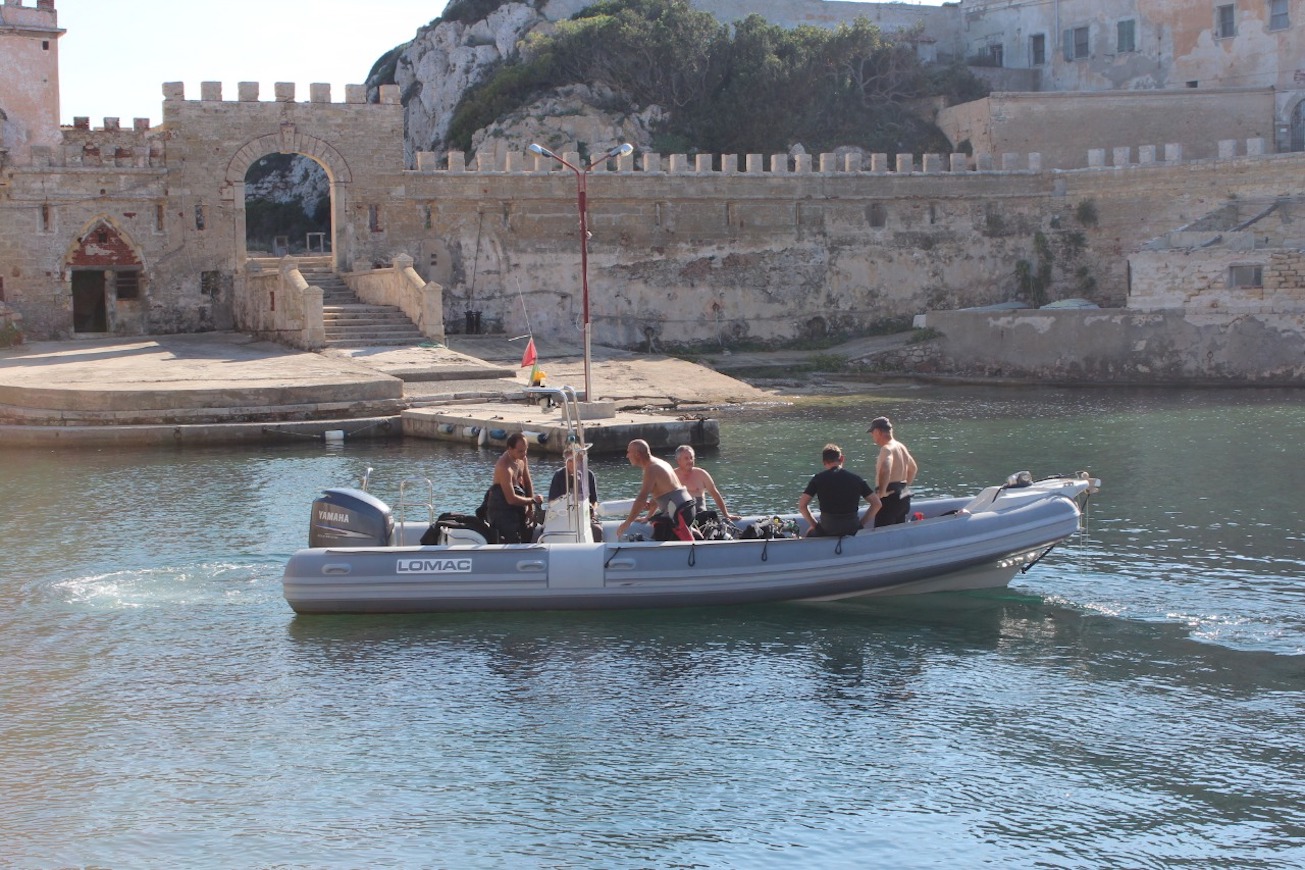 Lomac 760 raft which is mainly used as a support for technical divers during their dives in wrecks and capes around the island.
Length: 7,60 mt.
Width: 3 mt.
DMV: 1 X 200 hp Yamaha
Equipment: VHF, Depth finder, Gps, Electrical system 12 volt, safety features RINA, medical oxygen supply