Diving Structure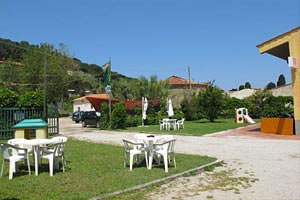 The Elba Diving center is located in Marciana Marina in the northern side of the island, 20 minute drive from Portoferraio. The diving center is located on the road leading to the port, only 100 meters from the seafront and 200 meters from the embarkation point for diving.
The diving, which has a big parking for all your vehicles, is in a restricted area with a spacious relax zone reception, a classroom, a warehouse for the equipment rental, bathrooms and warm showers, a changing room and a large storage area for the clients who want to leave their equipment here to enjoy more than one day with us.
Outside the facility you can find the washing tubs, the covered area where you can leave the equipment to dry, a big garden to relax and to grill.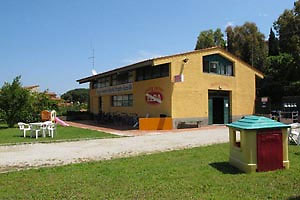 There are a lot of rental equipment and tools and a certified charging system for nitrox and trimix. Even the most needy rebreather divers will find everything they need for their dives.
The Elba Diving Center logistics allow to accommodate and handle both the single divers and the groups.
Our center gives the opportunity to start your own diving path and to develop your skills till the instructor level.
The staff is always updated to provide the best quality of scuba diving.
Safety and fun areour target.
Our dive sites will satisfy the needs of the divers of all levels. Learn more by visiting the diving section.